It doesn't matter how big and confusing London airports are. Our drivers will give you assistance from the arrival gate to the car that will take you to your destination .
London is the most populous city in Europe, one of the most important world cities for the economic and finance, and also the absolute queen of culture. Nowadays renowned as one of the major global cities, it influences the world by the point of view of the politics, entertainment, media, music, fashion and arts.
London is a top international airport hub, and you can count as many as 8 airports in London. But the most of the traffic passes through the most important 5: Heathrow, Gatwick, Stansted, Luton and London City.


Go to Heathrow main page

London Heathrow Airport (LHR) is situated 22 km West of London, and it is the biggest and most important in the United Kingdom. It is third in the world for passenger traffic and first for International traffic.
Every year 67 million passengers fly from or to Heathrow, using as many as 90 airline fly to 180 different destinations The airlines that use Heathrow as their main hub are British Airways, BMI and Virgin Atlantic.
In 2008, after almost 20 years since first planned, Terminal 5 was officially opened as the biggest building in the United Kingdom. It cost £4 billion and it is mostly used for British Airways flights .
With 5 terminals, 48.000 m2 and an unbelievable number of shops and restaurants, Heathrow is a real city within the city.
www.heathrowairport.com

Maps (PDF)
Terminal 1 Terminal 4
Terminal 2 Terminal 5
Terminal 3





Go to Gatwick main page


Gatwick airport (LGW) is situated 46 km South of London, and it is the second most important airport in the United Kingdom behind Heathrow. Total passenger traffic of 35 millions ranks seventh for International traffic and twenty-fifth for total traffic.
Around 80 airlines take Gatwick passengers to 220 different locations. British Airways and EasyJet are the most important Airlines for this airport that covers 28.000 m2
www.gatwickairport.com

Maps (PDF)
North Terminal
South Terminal





Go to Stansted main page


London Stansted Airport (STN) is situated 48 km North-East of London and it is the airport preferred by low-cost companies, especially EasyJet and Ryanair, that use Stansted as their gate to London. With 10.000 m2 and 23 millions passengers per year, Stansted ranks as the 46th airport of the world, with 30 airline covering 160 destinations in 34 different countries.
www.stanstedairport.com
Maps (PDF)
Stansted Terminal





Go to Luton main page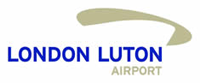 London Luton Airport (LTN) is situated 56 km North of London. It is an airport with almost totally European traffic, and it serves mainly low-cost Airlines as EasyJet, Ryanair, Wizz Air and Monarch. 10 million passengers pass through Luton every year, flying to around 110 destinations with 16 different Airlines.
www.london-luton.co.uk

London City Airport (LCY) is the smallest International airport in London, situated only 10 km East of the "Square Mile". It is the favourite airport of the City business men, and it has a total traffic of 3 millions passengers per year. 10 Airlines fly from London City Airport to 32 different destinations.
www.londoncityairport.com
If you have problem viewing PDF files,
download Adobe Reader by clicking the image below: